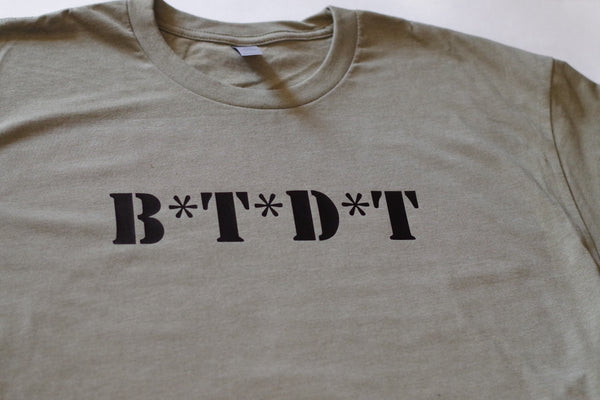 B*T*D*T T-shirt with Flag logo left sleeve
Apparel designed specifically to help military Veterans identify, honor, and reach out to other Veterans often struggling to reintegrate into civilian life.
We *mashed* up our letters and printed them across the chest. This design has our flag logo on the left sleeve, but another variant does not. Please ensure you order the one you want.
Logo will be black on light colored shirts and white on dark colored shirts. *Olive can be ordered in either white or black ink.*